General builds several types of vertical form fill seal (VFFS) machines each of which is suited to a range of package styles, output requirements and other application needs.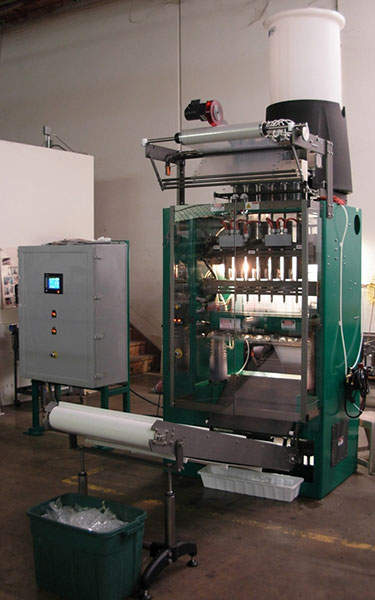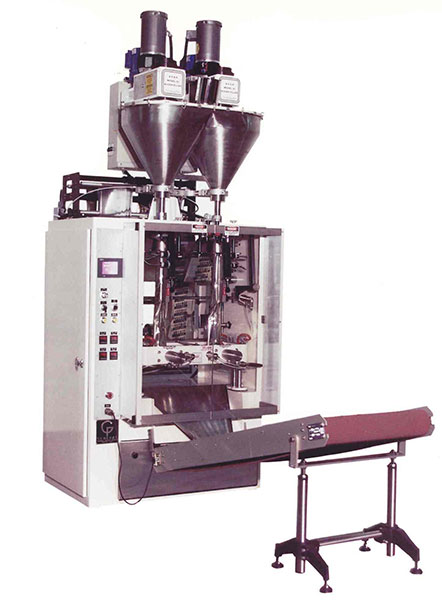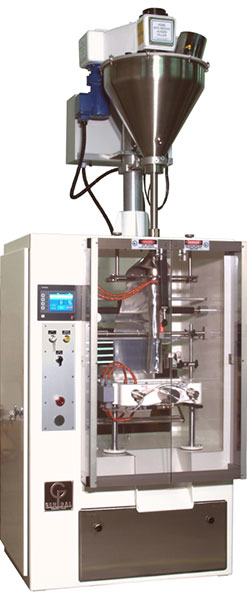 Models 70, 80 & 90, Drawbar– Drawbar machines are relatively simple and are the easiest of all VFFS types to operate and maintain. The film is pulled through the machine by the sealing jaws which close at the top of their reciprocating vertical stroke. These models will make pillow, three side seal and four side seal packages. They can be configured to make one to eight packages per cycle depending on package size and style.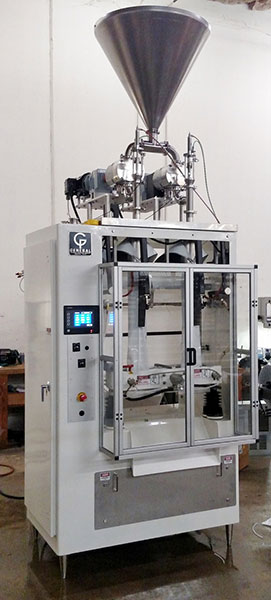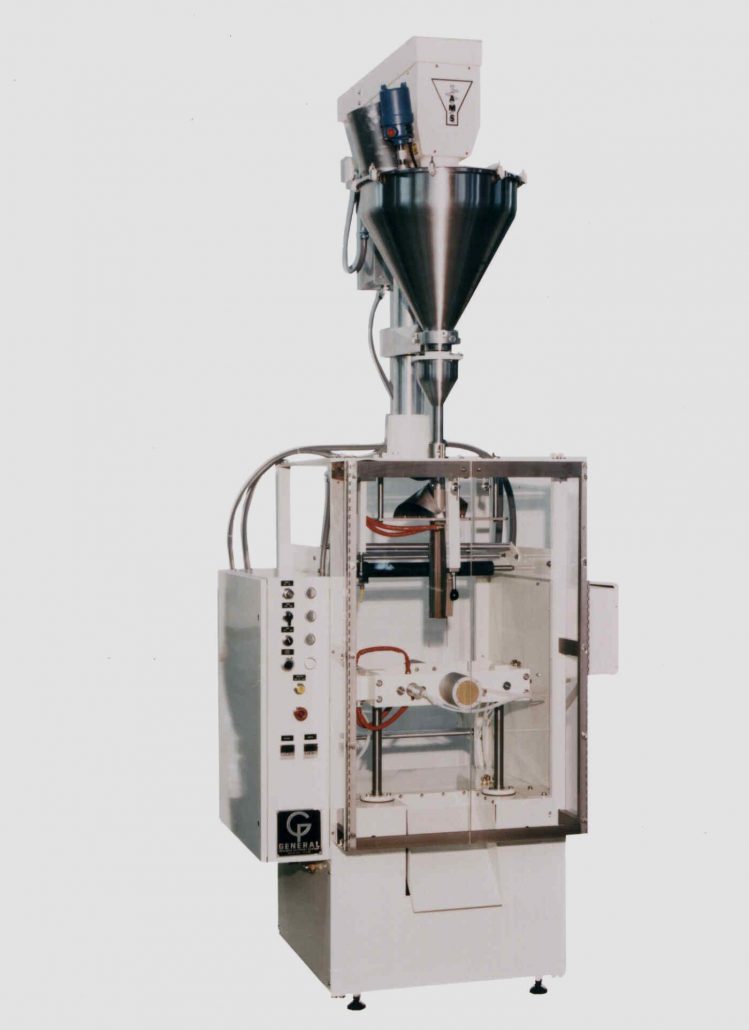 Entrada Model E1 Drawbar – This is a lower cost, starter machine with limits on its capabilities, but it is the least expensive way to get higher output automation. The maximum package width is 10" (254 mm) and the maximum length is 11" (280 mm).